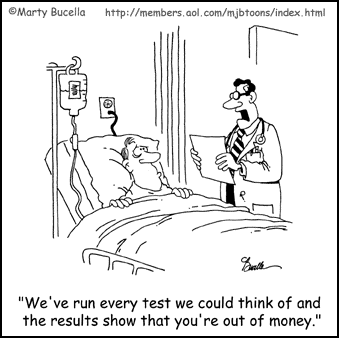 "We've run every test we could think of and the results show that you're out of money."
You can see more great cartoons by Marty Bucella at his site.  The cartoon is used with permission and is Copyright Marty Bucella.
We've Run Every Test We Could Think Of

,
Leave a Reply
You must be logged in to post a comment.