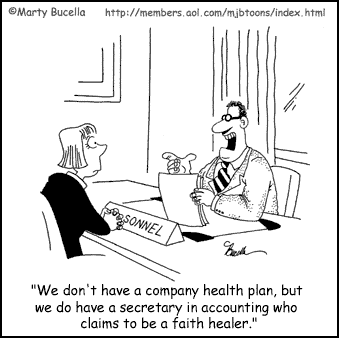 "We don't have a company health plan, but we do have a secretary in accounting who claims to be a faith healer."
You can see more great cartoons by Marty Bucella at his site.  The cartoon is used with permission and is Copyright Marty Bucella.
Company Health Plan

,
Leave a Reply
You must be logged in to post a comment.