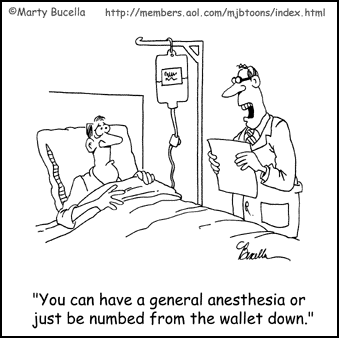 "You can have a general anesthesia or just be numbed from the wallet down."
You can see more great cartoons by Marty Bucella at his site.  The cartoons is used with permission and is Copyright Marty Bucella.
You Can Have General Anesthesia

,
Leave a Reply
You must be logged in to post a comment.